Essential for Live Gold subscribers, the free games program has been abandoned in favor of Xbox Game Pass. Microsoft had announced very big changes for Xbox Games With Gold which will be effective from October. The cleaver has just fallen, it will be even less interesting.
Xbox Games With Gold games for October 2022
A page turns for Xbox Games with Gold. Formerly, the formula offered four monthly free games including a part of free games on Xbox Series and Xbox One, and another more retro dedicated to Xbox 360 games. The latter will no longer be offered, and players were wondering what it would be replaced by. The answer is simple: nothing. Microsoft just announced the October 2022 games and there are only two.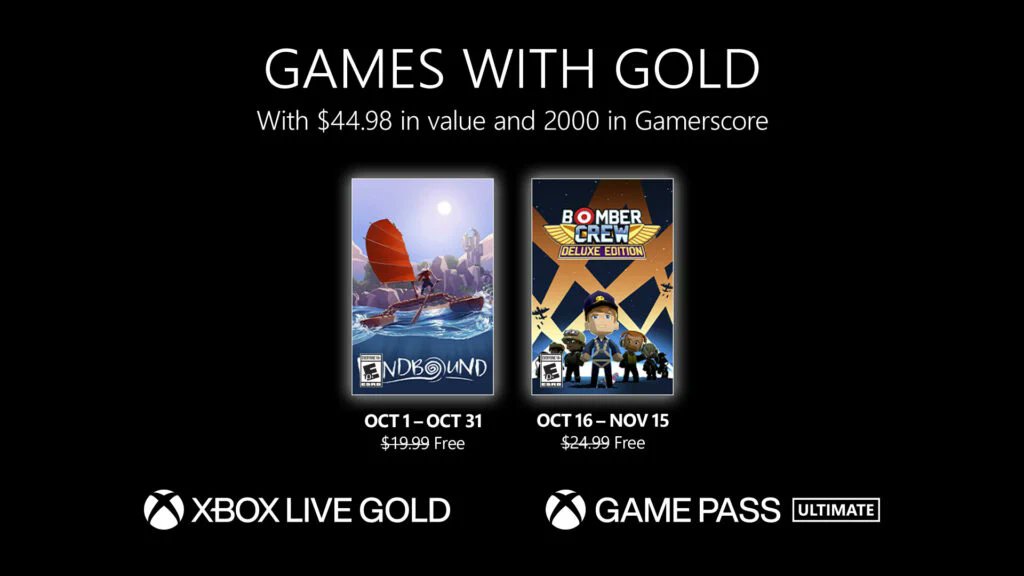 From 1er through October 31, Xbox Games With Gold subscribers will be able to redeem Windbound, indie game where players must explore a forbidden island. From October 16 to November 15, it will be Bomber Crew Deluxe Edition which will be offered. In this simulation and strategy game. Choose your crew members knowing that the names, skills and stories are procedurally generated. Enough to guarantee a unique experience for all. This first selection of the new Xbox Games With Gold leaves gamers dubious at the moment. It remains to be seen what the next few months will bring.