Phase 5 of the MCU will begin on February 15, 2023 with the theatrical release of Ant-Man 3. This second segment of the multiverse saga will end in July 2024 with the film Thunderbolts. In the meantime, several other heroes will return to the big screen, including Captain Marvel accompanied by two new faces: Miss Marvel and Monica Rambeau. While this new trio won't arrive until July 2023, the film The Marvels is already the victim of a big leaked.
The Marvels costumes revealed
In March 2019, Marvel launched one of the strongest characters in the MCU on the big screen: Captain Marvel. The heroine will return in the summer of 2023 accompanied by two newcomers, both introduced in Disney + series. Miss Marvel, with its eponymous adaptation, and Monica Rambeau in WandaVision. All three will be reunited in what many consider Captain Marvel 2: The Marvels. If the film is not expected before July 26, 2023, the publisher is already preparing the merchandising around this production internally. What had to happen happened: a first image has leaked and reveals the costume of the heroines. All because of a cushion…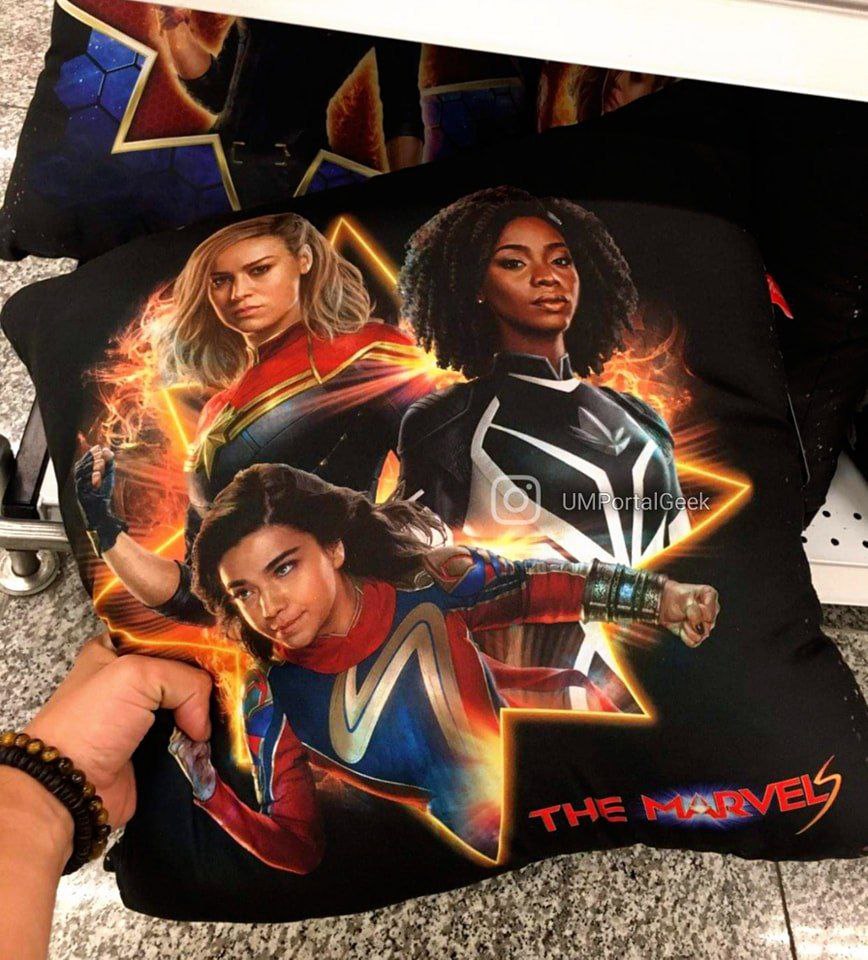 No surprise from Kamala Khan and Carol Danvers, since they remain substantially similar to those seen in the Miss Marvel series. On the other hand, that of Monica Rambeau is brand new. The character did not have a costume in WandaVision, a series where she obtained her powers by being out of phase multiple times upon entering the Westview compound. For now, we don't know yet if his hero name will be Photon or Spectrum.