Soon the end of the shortage of PS5? Sony pulls out all the stops so you can buy a console by the time it launches God of War Ragnarok and Christmas.
Almost two years after its release, the PlayStation 5 is still as difficult to obtain. Many players accumulate alerts, try every week to get their precious, in vain. However, the PS5 shortage could soon come to an end as the publisher significantly increases its production.
PS5 stocks are improving
Sony pulls out the big guns. Since the start of the school year, the new generation console has been regularly back in stock, in very limited quantities. More and more people manage to get their hands on it two years after its launch, while others are still on the sidelines, the fault in particular of scalpers. The PS5 stock situation is improving though.
David Gibson, an analyst for MST Financial, revealed that PS5 stocks rose 400% in September in the United States compared to last year. This substantial number of imports at the end of the year is not insignificant. Just last year, the manufacturer had pulled out the heavy artillery to ensure that there are a maximum of consoles at the foot of the tree. In 2022, the Japanese publisher anticipates a little earlier and pulls out all the stops as the release of God of War Ragnarok and end-of-year celebrations.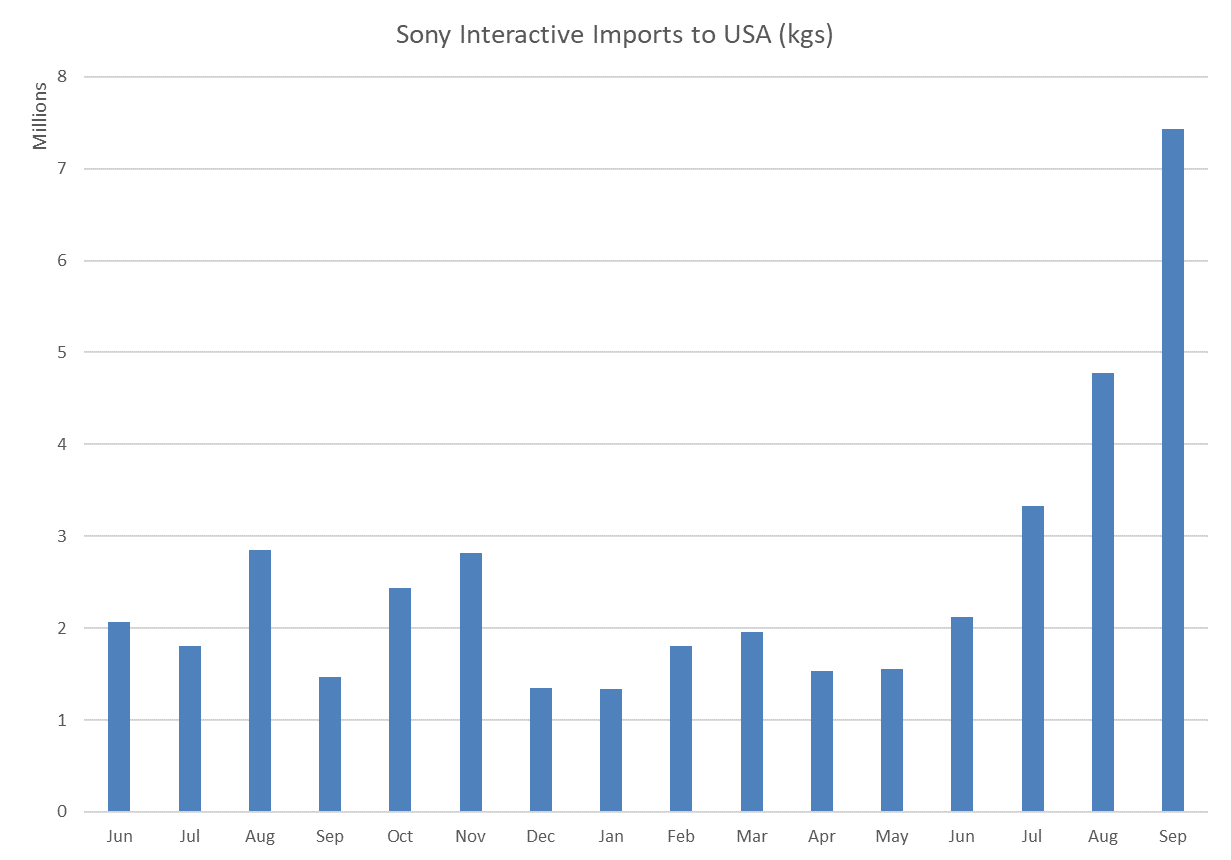 Sony had promised to increase production in 2022
By way of comparison, over this same period, American imports of Xbox Series climbed 89%. That said, Microsoft's consoles were a little less hard to find back then. Conversely, Nintendo has slowed the pace of imports into the territory by 59% compared to September 2021. Big N is increasing its production, however, so potential Switch buyers need not worry.
So the PS5 stock status is improving year by year. Jim Ryan had in any case promised to accelerate the pace very soon. " For fans who haven't gotten their hands on the console yet, please know that we anticipate a significant increase in PS5 production this year. We're working hard to make sure the PlayStation 5 is available to everyone who wants one. "said the president of PlayStation. It seems to be on the right track. Tom Henderson has bounced back from this new information and claims that 30 million PS5s will be rolled out for the fiscal year of 2023.insider mentioning "his sources" we will take the info with caution, even if he is often well informed about the console.