Sony has announced that some PS Plus subscribers will be entitled to three to five free games instead of three. Does it concern France? No Unfortunately.
The new free PS Plus games for October 2022 will be available tomorrow. A selection that is far from unanimous among subscribers. While some have expressed their disappointment, some countries will be entitled to two additional titles.
5 free games for some PS Plus subscribers
PS Plus is a bit more advantageous in other territories. All subscribers worldwide will be able to play Injustice 2, Hot Wheels Unleashed and Superhot at no additional cost. A quality trio with a Metacritic average of almost 81, but not to everyone's taste. In addition to this selection, some players will be rewarded with two bonus games: Rogue Explorer and Crisis Wing. Snape.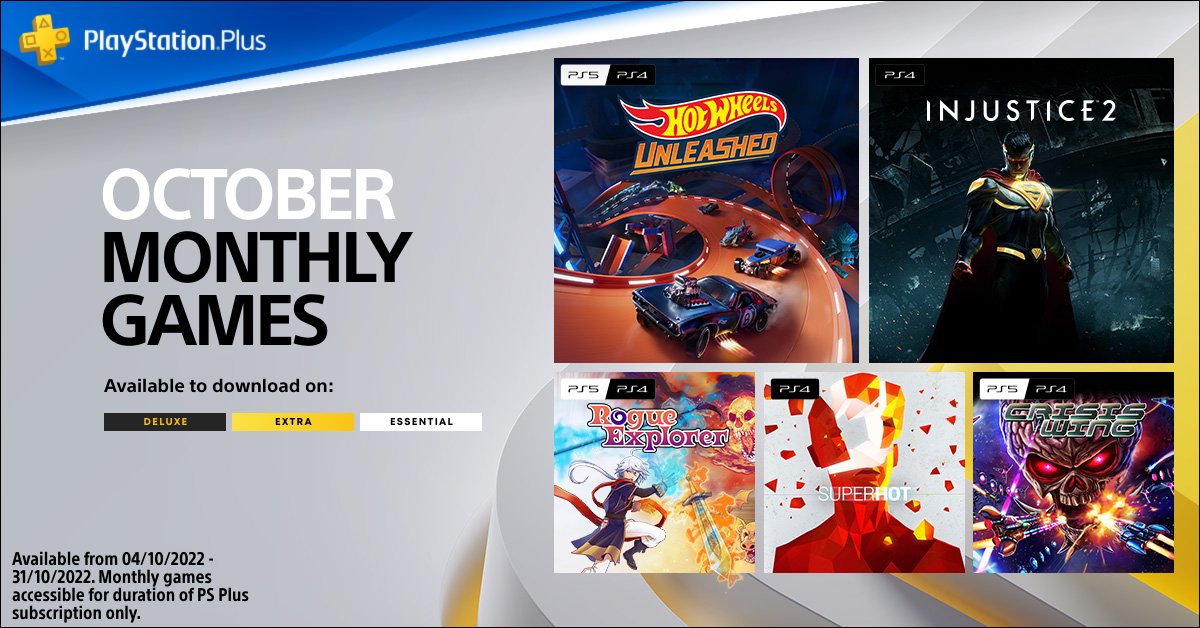 Two little-known titles in our region, the first being a small independent platform game, the other an arcade shoot'em up. Nothing to be jealous of since these are more welcome little bonuses than real additions to make other countries green with envy. These little gifts are indeed reserved for PS Plus Asia subscribers, who will therefore have the right to a slightly more varied line-up. However, this is not an isolated case since they are often rewarded with an additional title.
For example, last June they got Can't Drive This in addition to the usual trio. Sometimes they even have a different selection. In March 2022 Ark: Survival Evolved was replaced by Brothers: A Tale of Two Sons. However, it is very rare that they have 5 free games in a month. We remind you that it is quite possible to subscribe to PS+ Asia by simply creating an account on the territory. Some players resort to this practice to take advantage of additional benefits they may have or PS+ Extra and Premium games which vary by country. In France, all PS Plus subscribers can collect gifts of another kind, to be used in their favorite game-services. You still have to play them or appreciate them, we agree.