Like many multiplayer and free-to-play games, the launch ofOverwatch 2 happened in disaster. While players are frustrated, Blizzard explains.
It was the big night for Overwatch 2. This Tuesday, October 4 at 9 p.m. sharp, Blizzard opened the doors to the fans' long-awaited sequel. Unfortunately, few are those who have managed to go beyond the level. Connection problems, server errors, missing content, the launch of OW 2 did not go as planned and it would not be because of Blizzard. Explanations.
A chaotic launch for Overwatch 2
Queued, 40000 players in front of you. If you tried to play Overwatch 2 you are aware of this painful message. As happened for the launch of the beta, and which occurs for other large licenses, OW 2 suffers from various problems preventing players from accessing the game. anticipated the fervor of the transition to free-to-play and that the servers are not sufficient to accommodate everyone.
Worse still, some players who managed to enter the servers and the game had a bad surprise. Some of their hard-earned content in the first game is gone. Buyers of the Observatory PackOverwatch 2 (charged around 40 euros) couldn't find what they were promised. Blizzard wanted to reassure them: it is a bug that it is working to correct. As for the connection and server problems, the American publisher explained itself.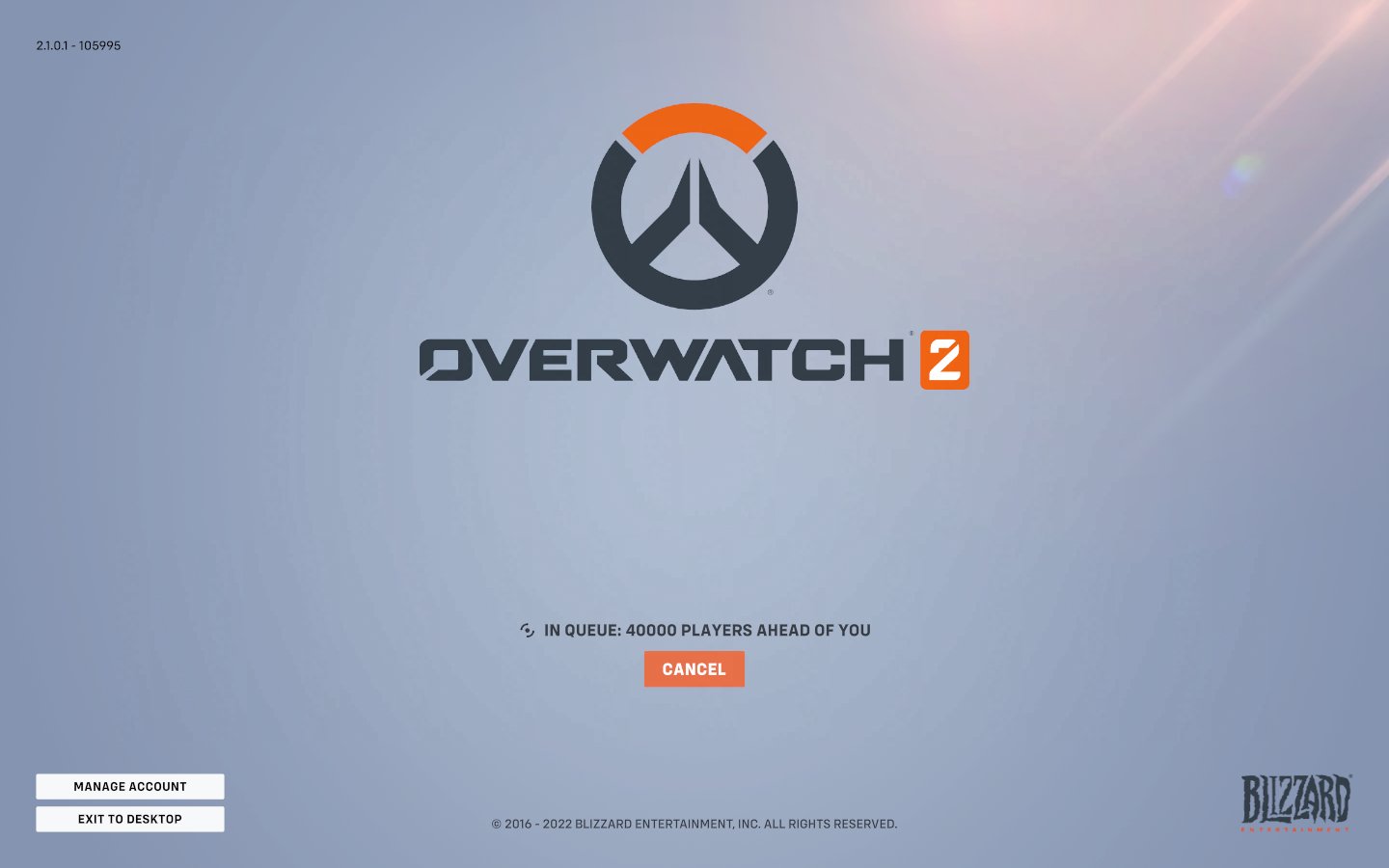 Blizzard victim of DDoS attacks
" Unfortunately, we are experiencing a massive DDoS attack on our servers. Teams are working hard to reduce/manage the issue. This causes a lot of login/logout issues explained Mike Ybarra, president of the company around 10:30 p.m. Blizzard has since clarified that the servers were actually under attack.
" We continue to make progress on server and stability issues. We are also working on a second DDoS attack. Everyone is on high alert and we continue to work all night. Thank you for your patience. We'll share more info when we get it. added Aaron Keller, the new game director ofOverwatch 2. As for the question: when will the game be playable? No response yet. We will have to wait until the Blizzard teams manage to contain the problem.