EA has just formalized NFS Unbound. The new installment of the franchise takes a radical turn in certain aspects. Trailer, gameplay, here's what we know.
After 30 years of existence and five generations of consoles, the Need for Speed ​​franchise wants to reinvent itself. The rumors were true, the famous NFS Unbound will mark a turning point for the license.
NFS Unbound trailer and first details
The surprise was spoiled a few days before it was announced, but it's official: NFS Unbound will be released on December 2, 2022 on PS5, Xbox Series and pc. No older generation consoles as rumors suggested. The episode will indeed distinguish itself from its elders by offering an artistic direction very different from what fans are used to. Need for Speed ​​Unbound swaps realism for a more cartoonish graphic style during gameplay phases and cutscenes.
The title will still feature races against the clock, cops to sow and a weekly qualifying system. The goal for budding riders: make it to the Grand, Lakeshore's ultimate street race. Garage modes and tuning will still be in NFS Unbound, as well asa fully playable offline single-player campaign. It will be centered around a bet system before each mission that it will be possible to increase tenfold or lose in case of failure.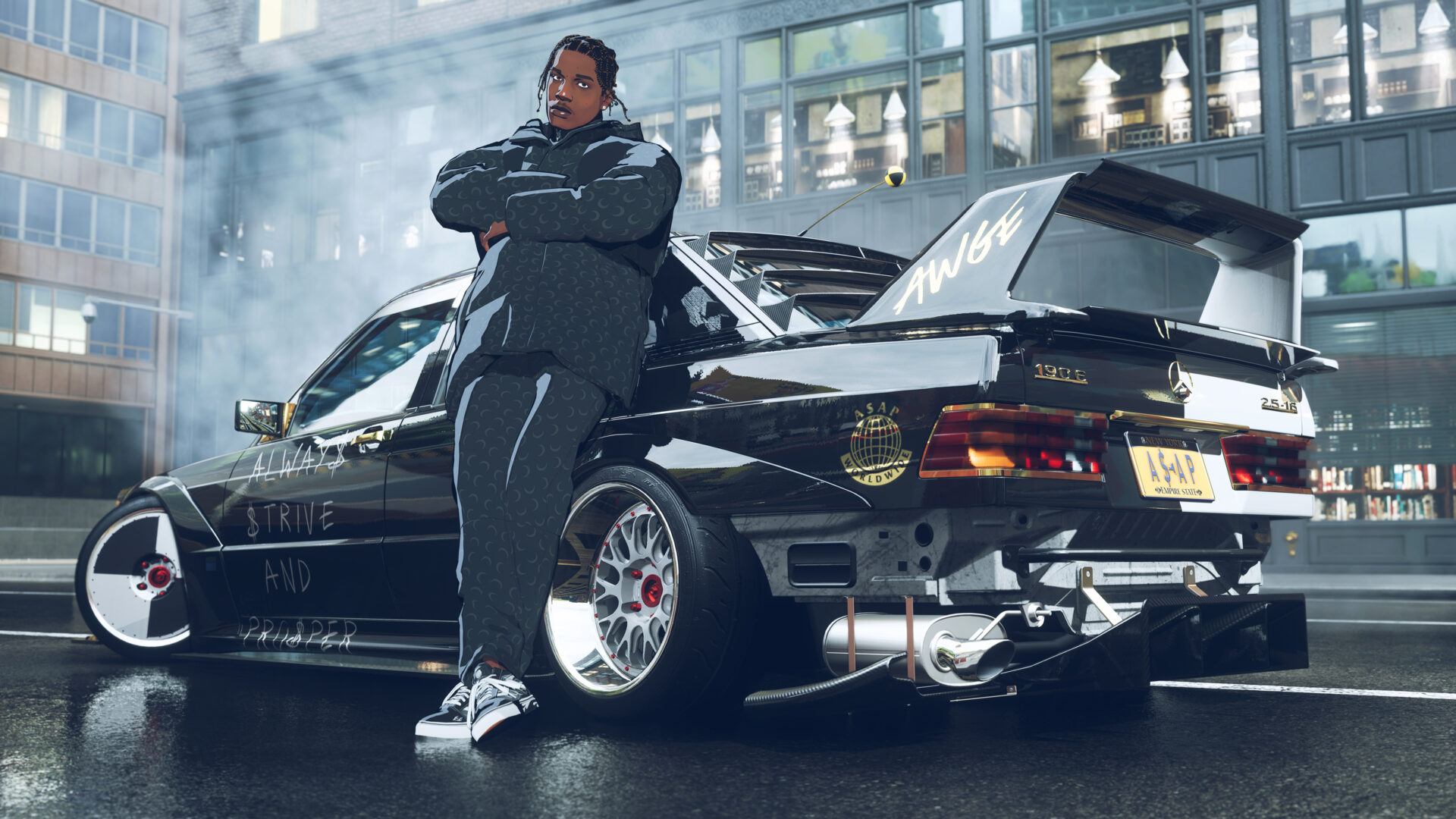 Early access to Need for Speed ​​Unbound for some players
Players will therefore be able to challenge the protagonists of the single player mode in the order they want. Rapper A$AP Rocky will also play the leader of the Takeover scene, a new replayable driving mode where the community must come together to take control of the city and "celebrate driving in style rather than pure speed." »
As for multiplayer, it will consist of the world as a central hub where it will be possible to challenge opponents in certain specific locations. Game of 2022 requires (or not), crossplay between all platforms will be part of the game. In any case, EA intends to improve the simulation with NFS Unbound by offering 4K resolution at 60 fps coupled with high refresh rate car physics.
The game is already available for pre-order. EA Play members will get 10-hour early access to Need for Speed ​​Unbound starting November 29.