Rumors around Marvel's Spider-Man 2 are getting more insistent these days. While the game's official page is available on the PS Store and an employee of Insomniac Games teased it, it is now one of the game's writers who inadvertently released a release window for the game. PS5 exclusive.
A release window for Marvel's Spider-Man 2?
New speculation around the game. Murdered in a long silence since its announcement in September 2021, the PS5 exclusivity has been more than discreet. At each major event of the year, fans hope for new images, in vain. The developers were however reassuring: the game is still scheduled for 2023. But when exactly? A screenwriter's resume might have given a clue. According to Jamie Meyer, Marvel's Spider-Man 2 is scheduled for fall 2023.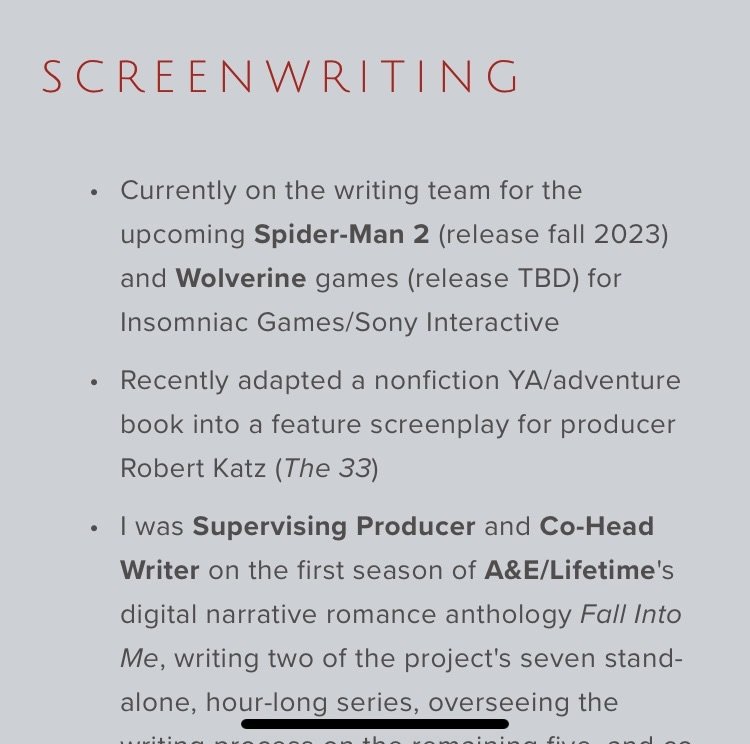 Information to be taken with great hindsight, because it could just as well be information that had not been updated. They have since been corrected and no longer reveal any clue as to the release date of Marvel's Spider-Man 2. On our side, we are leaning more towards an initial release window which could have become obsolete depending on the development progress.
It will be necessary to be patient to have the end of the story, Insomniac wishing to communicate when the moment is most opportune. The addition of a page on the PS Store, however, suggests that things are going in the right direction internally. We are hoping for an announcement of the PS5 exclusivity very soon to be fixed. We remind you that the game will make a big change for one of the main characters, who should have a key role in the scenario of this long-awaited sequel.