House of the Dragon is a monumental hit for HBO. Each week, fans eagerly await the continuation of the stories of Rhaenyra, Daemon, Alicent and others. And as among the Targaryens have liked to have the same first names several times in the line, the spectators sometimes have trouble finding their way around. Here's the new family tree, updated in time for Episode 9.
A family tree to understand everything about House of the Dragon
House of the Dragon can be complex at times. Not so much for its plot, but for its jumps in time, and the families that grow, sometimes with first names already heard several times. It is all the more difficult to navigate as the HBO series regularly changes the actors of certain characters. This was the case between episode 5 and 6, then between episodes 7 and 8. Add to that new descendants and it's a happy mess. To help fans find their way around, the page Crave Culture shared a family tree to better understand who is who.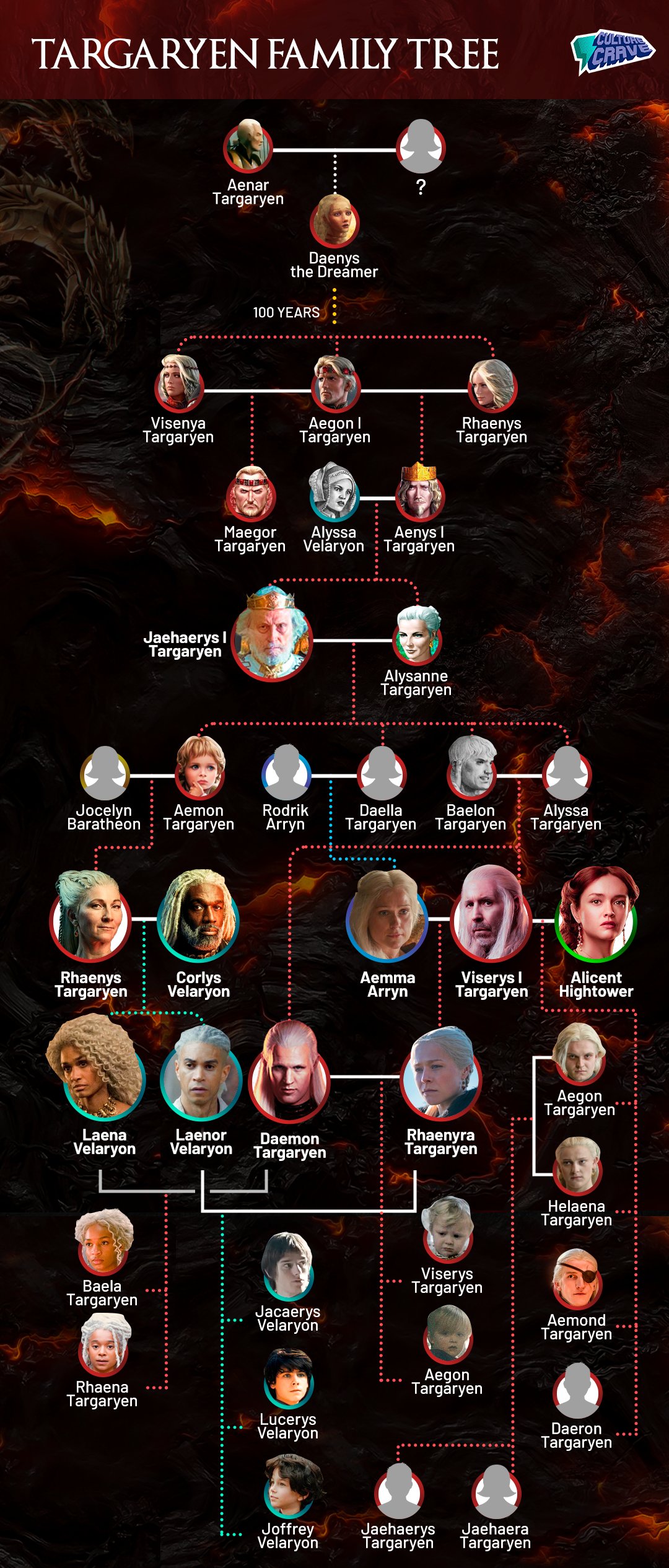 A little welcome catch-up session, before the broadcast of theHouse of the Dragon episode 9 this Monday, October 17 on OCS. The misunderstanding set up last week and the death of a key character will relaunch the war between Alicent and Rhaenyra. Tensions around the accession to the throne will rise. The plot will have taken some time to set up, but the series is on track to follow the same path as Game of Thrones.