Could the release date of FF7 Crisis Core Reunion have been inadvertently revealed? This is what a leak from a large French merchant site suggests.
A little appetizer while waiting for the release of Final Fantasy 7 Rebirth, FF7 Crisis Core Remake is eagerly awaited by fans. The redesign of the game that made the heyday of the PSP will indeed allow them to (re) discover the adventures of Zack and the origins of Cloud. No release date had been advanced, but it seems that a French retailer sold the wick.
A December release for FF7 Crisis Core Remake?
Set for "this winter" without further indication, FF7 Crisis Core Reunion would already hold its release date. Cdiscount indeed lists this game straddling the remake and the remaster for December 13 on all platforms. A specific period, far from the usual provisional slots, which suggests a real leaked more than just a mistake. Note that the mention "delivered on" refers to the release date and not to that of the shipment.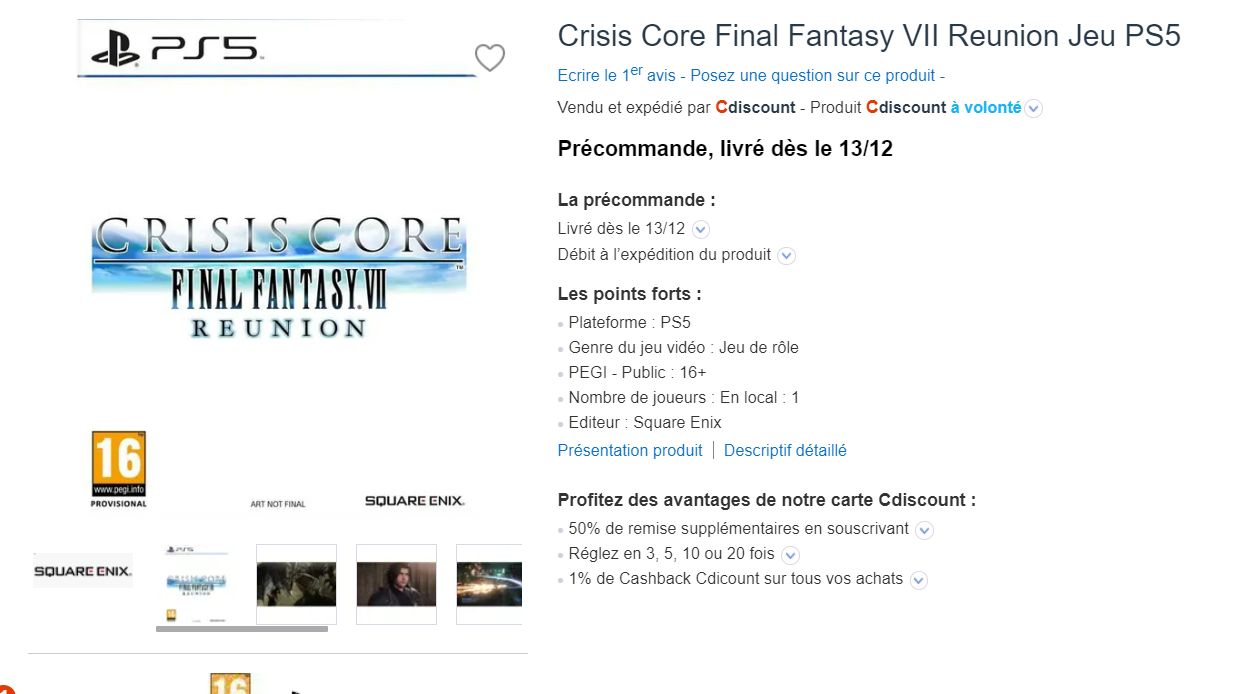 The information, however, remains to be taken conditionally as long as Square Enix has not formalized anything. The thing could precisely be done in the days to come. FF7 Crisis Core Reunion will indeed be one of the publisher's headliners at the Tokyo Game Show 2022. The announcement of a release date during the event would therefore not be excluded, especially since the Japanese giant will hold a live stream September 16 at 3 p.m. French time. Wait and see as they say…